Sam Maher
IN A NUTSHELL
What if I knew how to speak every language fluently, from both past and present?
ABOUT SAM
Sam Maher is a West Australian instrumentalist and drummer better known for his unique playing style on the handpan - a rare, transcendental percussion instrument invented in Switzerland in 2000. Since a video surfaced of Sam improvising with the unique instrument in the subways of New York City reaching over 15 million people, he has caught the interest of industry giants around the world including Lionsgate films, Cirque du Soleil, Emmy-award winning composers and chart-topping producers. From humble origins busking on the streets to documenting the instrument's unusual affect on humans from all over the world, Sam has now performed in over 22 countries.
LEARN MORE
Fremantle Handpan
Maher S. YouTube. 2016.
New York Handpan
BUSKRS. YouTube. 2015.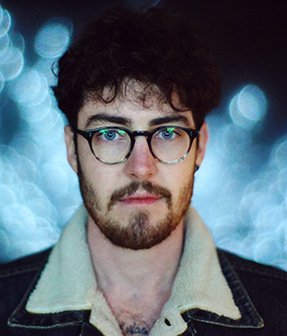 Transcendent Handpanner