Ryan Green
IN A NUTSHELL
What if video games are works of great public art?

ABOUT RYAN
Digital artist and game developer Ryan Green unites creativity and technique to produce powerful gaming narratives. When his son Joel was battling terminal cancer until his death at age 4, Ryan used game design as a means to understand and explore the experience he was facing. His struggle resulted in "That Dragon, Cancer," a videogame and memoir filled with meaningful interactive experiences that share his story. Previously, Ryan was a senior developer in the healthcare space, creating user-friendly interface for electronic health records at DaVita for Nephrology Physicians. He has also worked on various projects with Soma Games and Media Greenhouse. With his experience and passion, Ryan hopes to catalyze a gaming culture where relationships, narratives, and artistry are equally important as winning.
LEARN MORE
That Dragon, Cancer
Steam. The Valve Corporation. 2016.

In 'That Dragon, Cancer,' 'Unshakeable Empathy Gives Game Life'
Sutherland J, Suellentrop C. NPR. 2016.

A Father, a Dying Son, and the Quest to Make the Most Profound Video Game Ever
Tanz J. WIRED. 2016.

That Dragon, Cancer: the video game that takes death seriously
Robertson A. The Guardian. 2016.

That Dragon, Cancer and the weird complexities of grief
Stuart K. The Guardian. 2016.

That Dragon, Cancer and the Light in the Darkness
Serrels M. Kotaku Australia. 2016.

That Dragon, Cancer and Finding Grace in Grief
Dixon D. Think Christian. 2016.

Designing for Intimacy: That Dragon, Cancer
Green R. SBS Seoul Digital Forum. 2016.

The Cathedral
Krulwich R, Abumrad J. Radiolab. 2015.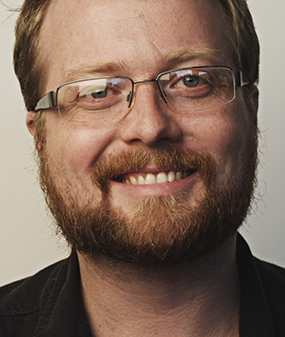 Narrative Gamer