David Odde & Black Label Movement
IN A NUTSHELL:
DAVID ODDE, a biomedical engineer, and BLACK LABEL MOVEMENT, a collective of dance artists, team up to combine dance and science, shining new light on both.
DAVID'S BIO: David Odde is a professor of biomedical engineering at the University of Minnesota, who studies the mechanics of cell division and migration. His group builds computer models of cellular and molecular self-assembly dynamics, and tests them using digital imaging of cells in engineered microenvironments. Current applications include the modeling of chemotherapeutic effects on cell division, and crawling of cancer cells through the brain. Ultimately, his group seeks to use the models to perform virtual screens of potential therapeutic strategies. Odde is an elected Fellow of the American Institute for Medical and Biological Engineering (AIMBE) and of the Biomedical Engineering Society (BMES). He served as the inaugural Co-Editor-In-Chief of the journal Cellular and Molecular Bioengineering, and also serves on the editorial boards of Biophysical Journal, Current Biology, and Physical Biology.
BLACK LABEL MOVEMENT BIO: Black Label Movement (BLM) is a Minneapolis/St. Paul, MN based dance theater led by choreographer Carl Flink who is dedicated to creating wildly physical, naturally virtuosic, intellectually and emotionally engaging art. BLM is recognized for its intense athleticism, daring risk taking and variety of performance modalities beyond the traditional concert dance structure. With collaborator John Bohannon, BLM and Flink created two talks for TEDx Brussels: Dance v. Powerpoint: A Modest Proposal and Zero Gravity Dance. They also created another talk, Let's Talk About Sex, for TED 2012. Flink's recent awards include a 2012 regional Emmy Award for the Twin Cities Public Television MN Original, A Duet for Wreck, featuring his choreography; a 2012 McKnight Artist Fellowships for Choreography; and Twin Cities City Pages 2012 Best Choreographer and Artist of the Year. He is also the University of Minnesota's Nadine Jette Sween Professor of Dance and Chair of its Theatre Arts & Dance Department. Flink holds a J.D. from Stanford Law School and was a member of the Limon Dance Company, NYC from 1992 to 1998.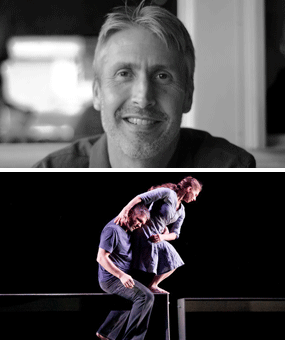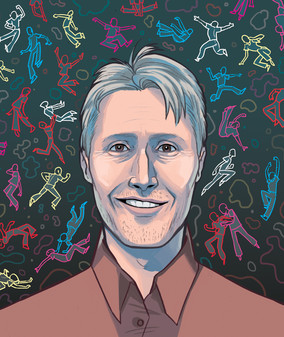 Professor and Director of Undergraduate Studies, Department of Biomedical Engineering, University of Minnesota | Dance Theatre
Related Talks
---
Tags
Keywords