Peter Piot
In a Nutshell
In this conversation with TEDMED Foundation Director, Jay Walker, Peter Piot provides solid scientific knowledge about COVID-19 and how to cope with the vastness of the current pandemic.
About Peter
As founding Executive Director of UNAIDS (1995-2008) and the current Director of the London School of Hygiene & Tropical Medicine (since 2010), Peter Piot has led the charge on a number of global pandemics over the past decades. Co-discoverer of the Ebola Virus in 1976, Peter's expertise also lends itself to global AIDS research and advocacy with a specific regional focus on Sub-Saharan Africa. In recognition of his leadership and heroic charge against the Ebola Virus, Peter was named 2014 TIME Person of the Year (The Ebola Fighters). Among other key roles, Peter is the first Chair to lead Her Majesty's Government's Strategic Coherence of ODA-funded Research (SCOR) Board. He is Vice-Chair of the board of the Global Health Innovative Technology Fund in Tokyo, Chair of the Global Burden of Disease Independent Advisory Committee, and Chair of the King Baudouin Foundation US. Peter has made seminal contributions to HIV research, spearheading UN reform by bringing together 10 UN system organizations. Under his leadership UNAIDS became the chief advocate for worldwide action against AIDS. With a PhD in microbiology alongside a Medical Degree, Peter has published nearly 600 scientific articles and over a dozen books.
Learn More
"100 Questions of Peter Piot, LSHTM Director | LSHTM" LSHTM. 2020.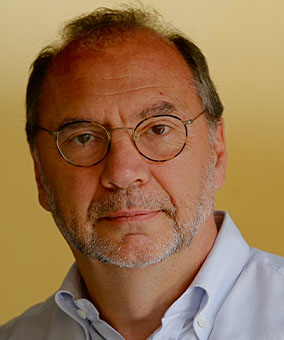 Virus Hunter