Keller Rinaudo
IN A NUTSHELL
Entrepreneur and roboticist Keller Rinaudo takes healthcare delivery to new heights, using drone technology to bring blood and supplies to Rwanda's most critical patients and hardest-to-reach hospitals.
ABOUT KELLER
As Founder and CEO of Zipline, Keller Rinaudo is changing the commercial stereotype associated with drones by deploying them on life-saving missions. These "Zip" drones are used to deliver blood, vaccines and other medical supplies to remote areas in Rwanda that are difficult to reach for other emergency services. Previously, Rinaudo served as CEO of the robotics company Romotive and performed research on biological computers at his alma mater, Harvard. Rinaudo is also an accomplished and former professional rock climber. He has scaled alpine cliffs in France, underwater caves in Kentucky and the limestone towers of Yangshuo, China.
LEARN MORE
Zipline's Keller Rinaudo explains why drone delivery took flight in Rwanda before the U.S., 2016.
TED Talk, 2013.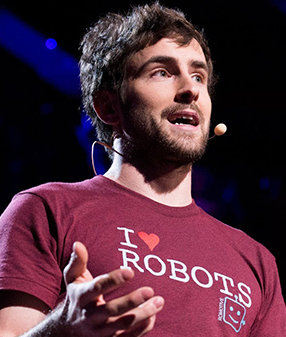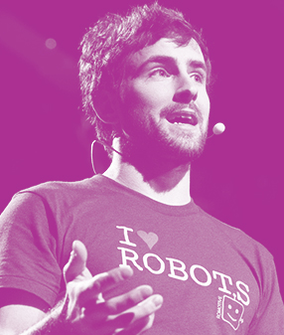 Medical Drone Deployer