Louise Greenspan
IN A NUTSHELL
Pediatric endocrinologist and UCSF/Kaiser researcher Louise Greenspan reveals the unusual suspects causing early puberty in girls.

ABOUT LOUISE
Pediatric endocrinologist Louise Greenspan has been a co-investigator in one of the longest and largest North American studies following young girls through puberty. She is based at Kaiser Permanente in San Francisco and is also a Clinical Professor appointment at UCSF. With co-author Julianna Deardorff, a Berkeley professor of Maternal and Child Health and adolescent psychologist, she wrote The New Puberty: How to Navigate Early Development in Today's Girls. Louise was once told by a friend in college she would be the next "Dr. Ruth" because she was so comfortable discussing taboo subjects in public. In many ways, by freely discussing girls' pubertal development and its causes, she has fulfilled this prediction.
LEARN MORE
The New Puberty
Greenspan L, Deardorff J. Rodale Books. 2014.
What's Behind Early Puberty in Girls
The Diane Rehm Show, KQED Forum. 2015.

What Causes Girls to Enter Puberty Early?
Greenspan L. New York Times OpEd. 2015.

How Girls Are Developing Earlier In An Age Of 'New Puberty'
Fresh Air with Terry Gross, NPR. 2014.
Puberty in Girls of the 21st Century
Biro FK, Greenspan LC, Galvez MP. J Pediatr Adolesc Gynecol. 2012;25:289-294.
Pubertal Assessment Method and Baseline Characteristics in a Mixed Longitudinal Study of Girls
Biro FM, Galvez MP, Greenspan LC, Succop PA, Vangeepuram N, Pinney SM, et. al. Pediatrics. 2010;126:583-590.
Father Absence, Body Mass Index, and Pubertal Timing in Girls: Differential Effects by Family Income and Ethnicity
Deardorff J, Ekwaru JP, Kushi LH, Ellis BJ, Greenspan LC, Mirabedi A, Landaverde EG, et. al. 2011;48:441-447.
Onset of Breast Development in a Longitudinal Cohort
Biro FM, Greenspan LC, Galvez MP, Pinney SM, Teitelbaum S, Windham GC. Pediatrics. 2013;132:1019-1027.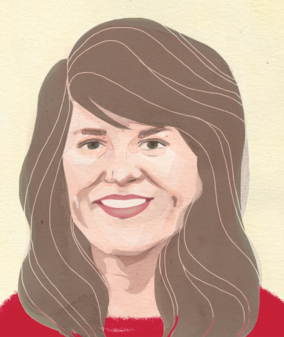 Early Puberty Detective