Geeta Nayyar
SPECIAL SESSION: INNOVATION IN FOCUS
Every Company is a Healthcare Company: Innovating From the Outside In
Discussion Group

BIO:
Geeta Nayyar, M.D., M.B.A. is the Chief Medicaland Innovation Officer at Femwell Group Health, as well as the former Chief Medical Information Officer at AT&T. As CMIO, Dr. Nayyar provided industry knowledge to help guide the AT&T ForHealth portfolio strategy.
Dr. Nayyar held a diverse range of clinical and executive roles across the healthcare industry, giving her a unique perspective bridging clinical medicine, business, communications and health technology. She continues to practice and teach medicine part time and brings a real world view to healthcare delivery.

Prior to joining AT&T, Dr. Nayyar served as the Principal Medical Officer at Vangent, Inc. In this role, she provided subject matter expertise, thought leadership, and strategic direction as part of a senior member of Vangent's Health Strategy and Innovation Group. Earlier, she also served as the Chief Medical Officer of APCO Worldwide, a public affairs and strategic communications firm, where she specialized in advising healthcare clients on health policy issues and provided a clinical perspective to clients seeking to communicate critical healthcare issues to a wide set of stakeholders including policy makers, opinion-elites, and the general public.

Dr. Nayyar is recognized as a leader in the healthcare industry and was named one of the "Top 25 Minority Healthcare Executives" by Modern Healthcare in 2012. She is quoted extensively in the media and has appeared on ABC News and been quoted by The Washington Post on Health IT. She was listed as one of the Top 100 twitter lists to follow regarding Health IT and her blog was named a "Top 10 Health IT Blog" listed by Health in 30. She regularly addresses major industry forums and currently serves as a member of the advisory board of the Healthcare Information and Management System Society (HIMSS).

Dr. Nayyar holds memberships and committee appointments in several professional organizations including the American College of Rheumatology and the Association of Medical Directors of Information Systems.

Dr. Nayyar received her Medical Doctor and Bachelor of Science degrees from the University of Miami. She earned her Master of Business Administration from George Washington University, where she currently is an Assistant Clinical Professor of Medicine for the Department of Rheumatology.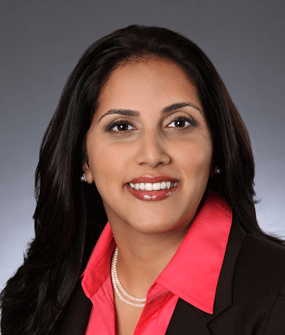 M.D., M.B.A, Chief Medical and Innovation Officer, Femwell Group Health