Nina Nashif
SPECIAL SESSION: INNOVATION IN FOCUS
Shifting the Curve from Start to Scale to Exit: Lessons from the Trajectory of Innovation
Discussion Group
Nina Nashif is Founder and CEO of Healthbox, a business accelerator created to support early-stage entrepreneurs and stimulate innovation in the healthcare industry.
Nina is best known for her expertise in creating entrepreneurial ventures and leading high performing teams to achieve results. Her background includes more than ten years of global business experience within very different organizational settings.
Nina has been recognized by the World Economic Forum as a Young Global Leader and by Crain's Chicago Business as a 40 Under 40.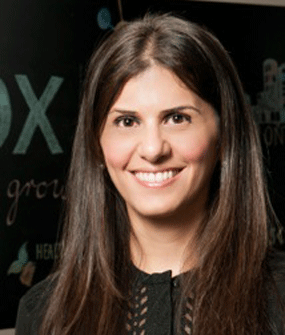 Founder and CEO, Healthbox