Yoko K. Sen
In A Nutshell
As a musician, performer, and patient, Yoko Sen's sensitivity to sound has inspired her to create a more soothing, healthier auditory experience in hospitals and health care environments.
About Yoko
Yoko K. Sen is an ambient electronic musician who is reimagining the sound experience in hospitals. Yoko had enjoyed years of success as a composer, engineer, and performer of ambient electronic music all around the world before health complications in 2014 required her to spend time in the hospital. While there, she was deeply disturbed by the noises she heard, and her experience made her realize the impact of sound on wellbeing and dignity. In the years that followed, Yoko was inspired to found Sen Sound, a social enterprise that aims to transform the soundscape in hospitals. Yoko has been a fellow at Halcyon Incubator, and she has served as an artist-in-residence at Johns Hopkins Sibley Innovation Hub and Stanford MedicineX. Her initiative, My Last Sound, was selected as a Top Idea by Open IDEO's End of Life challenge.
Learn More
"How Redesigning The Abrasive Alarms Of Hospital Soundscapes Can Save Lives." Fast Company. 2017.
"This musician is redesigning the future of healthcare with sound." Circa.com. 2016.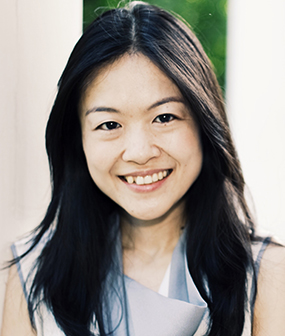 Sound Alchemist