Carl June
In A Nutshell
Twenty-five years of unexpected twists and turns led Carl June to his pioneering work in the development of CAR T cell therapy.
About Carl
Oncologist, researcher, and professor Carl June is renowned pioneer in the fight against cancer. His revolutionary leukemia therapy, which was recently approved by the FDA, uses genetically engineered versions of a patient's own T cells, and is the first personalized cell therapy for cancer to be sanctioned in America. Developed by Carl and his colleagues, this method has the potential to help patients with many other types of cancers. Carl is currently Director of the Center for Cellular Immunotherapies at the Perelman School of Medicine, and Director of the Parker Institute for Cancer Immunotherapy at the University of Pennsylvania. A graduate of the Naval Academy in Annapolis and Baylor College of Medicine, he has published more than 350 manuscripts, and is the recipient of numerous prizes and honors, including election to the Institute of Medicine in 2012 and the American Academy of Arts and Sciences in 2014, as well as being named one of Time Magazine's 100 Most Influential People in 2018.
Learn More
"CAR T cell immunotherapy for human cancer." Science. 2018.
"Chimeric Antigen Receptor Therapy." New England Journal of Medicine. 2018.
"Corrigendum: Is autoimmunity the Achilles' heel of cancer immunotherapy?" Nature Medicine. 2017.
"Tragedy, Perseverance, and Chance -- The Story of CAR T Therapy." New England Journal of Medicine. 2017.
"The Biggest Cancer News Of 2017? 'CAR T Cells, Hands Down.'" CommonHealth. 2017.
"Carl June: The Cancer Slayer." Phillymag. 2017.
"Carl June." Time. 2018.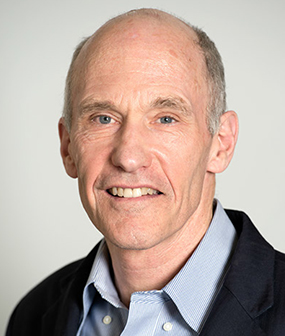 Immunotherapy Pioneer