Dorothy Roberts
IN A NUTSHELL
Global scholar, University of Pennsylvania civil rights sociologist, and law professor Dorothy Roberts exposes the myths of race-based medicine.
ABOUT DOROTHY
Internationally recognized scholar, public intellectual, and social justice advocate Dorothy Roberts studies the interplay of gender, race, and class in legal issues and has been a leader in transforming public thinking and policy on reproductive health, child welfare, and bioethics. Professor of Africana Studies, Law & Sociology at the University of Pennsylvania, Dorothy directs the Penn Program on Race, Science, and Society. She has authored and co-edited ten books, including the award-winning Killing the Black Body and Shattered Bonds. Her latest book is Fatal Invention: How Science, Politics, and Big Business Re-create Race in the Twenty-First Century. She received the 2015 Solomon Carter Fuller Award from the American Psychiatric Association for "providing significant benefit for the quality of life for Black people."
LEARN MORE
Why do doctors practice race-based medicine?
Dorothy Roberts, guest contributor on the TEDMED Blog

Finding Good Pain Treatment Is Hard. If You're Not White, It's Even Harder.
Goodnough A. The New York Times. 2016.
Fatal Invention: How Science, Politics, and Big Business Re-create Race in the Twenty-first Century
Roberts D. The New Press. 2012.
Taking Race Out of Human Genetics
Yudell M, Roberts D, et al. Science. 2016;351:564-565.
Is It Time To Stop Using Race In Medical Research?
Chen A. NPR News. Feb 2016.
An American Health Dilemma: A Medical History of African Americans and the Problem of Race
Byrd M, & Clayton L Clayton. Routledge, 2000.

Body and Soul: The Black Panther Party and the Fight Against Medical Discrimination
Nelson A. University of Minnesota Press, 2013.
Law, Race, and Biotechnology: Toward a Biopolitical and Transdisciplinary Paradigm
Roberts D. Annual Review of Law & Social Science. 2013;9:149-166.

Debating the Cause of Health Disparities: Implications for Bioethics and Racial Equality
Roberts D. Faculty Scholarship. Paper 573. 2012.

The Social Immorality of Health in the Gene Age: Race, Disability, and Inequality
Roberts D, in Against Health. Metzl J, Kirkland A, (eds.) NYU Press. 2010.

Race, Gender, and Genetic Technologies: A New Reproductive Dystopia?
Roberts D. Faculty Scholarship. Paper 1421. 2009.
REFERENCES
Health Disparities in the United States: Social Class, Race, Ethnicity, and Health
Barr DA. JHU Press. 2014.

#BlackLivesMatter — A Challenge to the Medical and Public Health Communities
Bassett MT. NEJM. 2015;372:1085–87.

Breathing Race Into the Machine: The Surprising Career of the Spirometer from Plantation to Genetics
Braun L. University of Minnesota Press. 2014.

Race in a Bottle: The Story of BiDil and Racialized Medicine in a Post-Genomic Age
Kahn J. Columbia University Press. 2012.

Use of Racial and Ethnic Identity in Medical Evaluations and Treatments
Cooper RS, Kaufman JS. in What's the Use of Race? Whitmarsh I, Jones DS, eds. MIT Press. 2010.

Embodying Inequality: Epidemiologic Perspectives
Krieger N. Baywood Pub. 2005.

Structural Competency Meets Structural Racism: Race, Politics, and the Structure of Medical Knowledge
Metzl JM, Roberts DE. AMA Journal of Ethics. 2014;16:674–90.
Unequal Treatment: Confronting Racial and Ethnic Disparities in Health Care
Smedley BD et al. eds. National Academies Press. 2003.

Medical Apartheid: The Dark History of Medical Experimentation on Black Americans from Colonial Times to the Present
Washington HA. Harlem Moon. 2008.

Racial Bias in Health Care and Health: Challenges and Opportunities
Williams DR, Wyatt R. JAMA. 2015;314:555-556.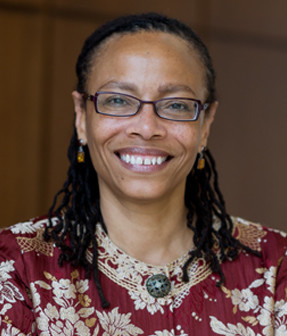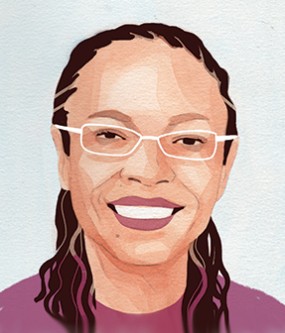 Critical Race Sociologist