Chris Mason
IN A NUTSHELL
Geneticist and urban metagenome researcher Chris Mason of Weill Cornell Medicine shares how he's mapping his expertise into the distant future of outer space in the interest of humanity's interplanetary survival.

ABOUT CHRIS
Perhaps best known for rubbing swabs to gather bacterial DNA from the surfaces of New York City subway stations, Chris Mason is Associate Professor of Physiology and Biophysics as well as Computational Genomics at the Weill Cornell Medical College. He also holds an appointment in the Department of Neuroscience. He is a systems thinker, who frequently characterizes multi-omic data in a variety of environments—from cruise ships to Chernobyl-struck villages to outer space. Chris works with NASA to design the metagenome for life in space and is a proud contributor to the 500 Year Plan, a long-term survival plan for Earth's inhabitants.

GET INVOLVED
2nd Annual MetaSUB Consortium Summit
Featuring IBM's Gustavo Stolovitzky, (leader of DREAM data challenges), and MIT's Eric Alm, (leader of UnderWorlds, the sequencing of the DNA/RNA of Boston's sewer system).
Fudan University, Shanghai, China, July 1-2, 2016. Registration is open to all who wish to attend.

Adventures in Genomics
An online Illumina series about unique projects in genomics. Watch the trailer.
Episode on Mason Lab project, the Brooklyn Gowanus Canal, airs March 16, 2016
LEARN MORE

Colonization of Mars
Mason Lab 500 Year Plan

eXtreme Microbiome Project (XMP)
A scientific effort to characterize, discover, and develop new pipelines and protocols for extremophiles and novel organisms
NASA Grant to Shed Light on Effects of Human Space Travel
Weill Cornell. 2014.
The Brilliant Ten: Christopher Mason Sequences Genes Everywhere
Greenwood V, Willyard C. Popular Science. 2014.
Supreme Court's gene patent decision celebrated by research labs
Mason A. CBS News. 2013.
Rapid Learning: Chris Mason: Molecular Complexity and Genetic Liberty
Sage Bionetworks Commons Congress. 2013.
Case graduate and geneticist tells students about his work studying space effects on DNA
Bullock L. The Journal Times. 2014.
Urban microbes come out of the shadows
Ehrenberg R. Nature. 2015.
Researchers Produce First Map of New York City Subway System Microbes
Weill Cornell. 2015.
Secret Science Club Post-Lecture Recap: Talk Dirty to Us
Big Bad Bald Bastard Blog. 2015.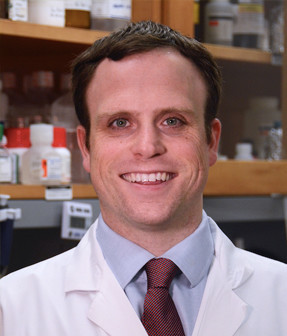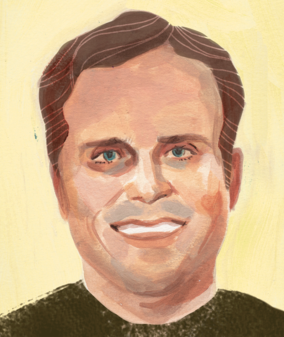 Meta-Genomicist