Elizabeth Nabel
Elizabeth Nabel, the President of Brigham and Women's Hospital and a professor at Harvard Medical School, shares a personally revealing story showing how the limits of knowledge can be a weakness and how accepting our ignorance can be a strength.
"Work hard at developing your curiosity muscle. Make it a point to question some tenet of what is assumed to be scientific fact. Doing that, even in small ways will make it easier to imagine new possibilities and ideas." — Elizabeth Nabel
ABOUT Elizabeth
Elizabeth Nabel is an exemplary physician, scientist, and leader. She is currently the President of Brigham and Women's Hospital, a practicing cardiologist, biomedical researcher, patient advocate, and professor of medicine at Harvard Medical School. Her leadership hallmarks include greater interdisciplinary and cross-industry collaborations, patient-inclusive care, a globally-reaching vision, and innovation in personalized therapies and translational medicine. As former director of the National Heart, Lung, and Blood Institute, Betsy established pioneering programs in genomics and stem cells, founded the Global Alliance for Chronic Diseases, and launched the Red Dress Heart Truth campaign. Betsy's research focuses on the molecular genetics of cardiovascular diseases. Medicine even penetrates Betsy's family life, as her husband is also a successful physician-scientist and her three children have all pursued medical careers.
RECOMMENDED READING
3 Deadly Myths That Masqueraded as Knowledge in Women's Health
Guest TEDMED Blog Post by Betsy Nabel

A Missed Diagnosis, A Movement, and a Critical Moment for Women's Health
Nabel, B., Huffington Post, February 7, 2014

The Women's Health Initiative—A victory for women and their health
Nabel EG. JAMA (2013), 13, 1349–50.

A tale of coronary artery disease and myocardial infarction
Nabel EG, et al. N Engl J Med (2012), 10, 970.

Risks and benefits of hormone therapy: has medical dogma now been overturned?
Shapiro, S., TJ de Villers, A Pines, et al. Climacteric. Informa Healthcare. June 1, 2014

Structure of Scientific Revolutions
Kuhn, T. University of Chicago Press, 2012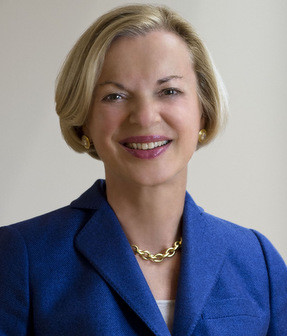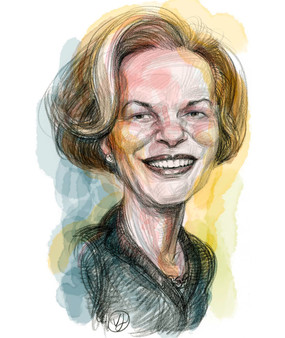 Medical Leader