Mark Levatich
In his TEDMED 2014 talk, Mark Levatich urges us to imagine the possibilities of a world vivified by electricity.
"Electricity should be boring by now, but waves of revolution ripple up from initially small innovation to consume and transform our world. Why, when we see the timeline, and the consistency of change, could we ever think the wonder is done?" – Mark Levatich
ABOUT MARK
Mark Levatich has a broad background in innovation spanning the fields of biology, health care, and engineering. Always a tinkerer as a child, he began with cancer research and proceeded to dabble in nucleic acid engineering, computational biology, and neurosurgery. Mark holds both undergraduate and graduate degrees in biology and engineering from Cornell University. He spent time as a Medical R&D Engineer at Novasentis, which manufactures the world's thinnest and most flexible electro-mechanical polymer haptic actuator and sensor technology to date, used to develop medical, mobile, and wearable products that come alive with movement and sound. The mission and vision of Novasentis is to shape the "Neo-Sensory Age" and empower people to have deeper physical and emotional bonds with the world through their devices. Currently, Mark is the Director of Data Science and Strategy at Bottlesnake.
INTRIGUED? HERE'S MORE...
An Emerging Era of Vitalized Electricity: Q&A with Mark Levatich

Novasentis EMP Actuator and Sensor Technology Selected as 2014 CES Innovations Design and Engineering Award Winner
Reuters. 13 November 2013.
RECOMMENDED READING
Steerable Medical Guide Wire Device
Zhang, Shihai, Stephen Davis, Mark Levatich, and Rick Ducharme. Novasentis Inc., assignee. Patent US20130123692 A1. 4 Jan. 2013.

Systems including Electromechanical Polymer Sensors and Actuators
Ramstein, Christophe, Li Jiang, Brian Zellers, and Shihai Zhang. Novasentis Inc., assignee. Patent US20140139329 A1. 21 Nov. 2012.

Multilayered relaxor ferroelectric polymer actuators for low-voltage operation fabricated with an adhesion-mediated film transfer technique.
Choi, Seung Tae, Jong Oh Kwon, and François Bauer. Sensors and Actuators A: Physical 203 (December 2013): 282-90.

A compact electroactive polymer actuator suitable for refreshable Braille display.
Ren, Kailiang, Sheng Liu, Minren Lin, Yong Wang, and Q.M. Zhang. Sensors and Actuators A: Physical 143, no. 2 (May 2008): 335-42.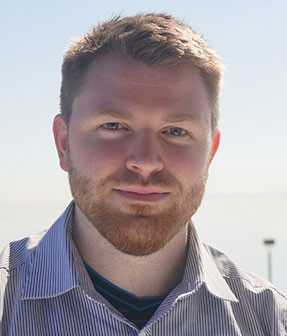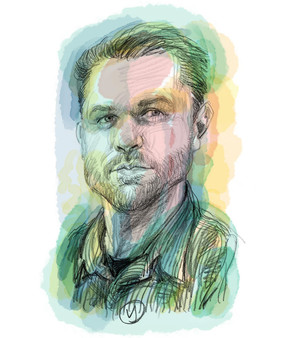 Disruptive Biomedical Engineer