Julian Treasure
Julian Treasure, chairman of The Sound Agency and author of the book Sound Business, proposes we design healthcare facilities with acoustic healing in mind.
"We're designing environments that make us crazy. It's not just our quality of life that suffers. It's our health, social behavior, and productivity as well."
— Julian Treasure
ABOUT JULIAN
Julian Treasure is chairman of The Sound Agency, a consultancy advising worldwide businesses on how to design with sound, especially in public or branded spaces. He asks us to pay attention to the sounds that surround us and how they make us feel: productive, stressed, energized, antisocial, healed? Julian is the author of the book Sound Business and keeps a blog on his own website that ponders such matters. A lifelong musician, he was the drummer for the band Transmitters in the early 1980s. A former award-winning magazine publisher, Julian has been formally researching sound since 2003. His vision is to make the world sound beautiful, by helping individuals to make and receive sound consciously, and organizations to discover that good sound is good business.
Which superpower would you most like to have?
The ability to see anywhere in time and space. I would love to see the Big Bang, black holes, supernovas, and all the wonders of the universe, as well as dinosaurs, Krakatoa, and every significant human that ever lived.
What sparks your imagination?
Beauty and ideas— and especially beautiful ideas.
What do you do to lift your spirits?
Listen to music, starting with Strauss's "By The Beautiful Blue Danube."
LEARN MORE...
Sound Control for Improved Outcomes in Healthcare Settings
Joseph A, Ulrich R. Center for Health Design. 2007.
Sound and Vibration 2.0: Design Guidelines for Health Care Facilities
Sykes DM, Tocci GC, Cavanaugh WJ, (eds.). Springer. 2013.
How to speak so that people want to listen
Treasure J. TED.com. 2013.
Sound Business: How to use sound to grow profits and brand value
Treasure, J. Management Books. 2007, 2011.
moodsonic
A CD set produced by world experts in psychoacoustic sound to elicit and maintain the three most desirable states for busy people: Relax, Energize and Think.
BrandSound (DVD)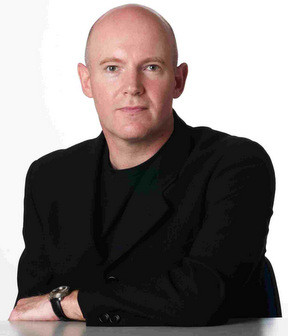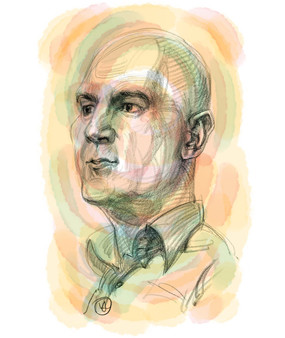 Sound Evangelist