Richard Payne
IN A NUTSHELL:
Physician Richard Payne of Duke Divinity School approaches pain and suffering from moral, ethical, religious, and medical perspectives.
BIO:
Richard Payne, M.D. is the Esther Colliflower Professor of Medicine and Divinity at Duke Divinity School, Duke University. He is a graduate of Yale College and Harvard Medical School, and did post graduate training in internal medicine (Peter Bent Brigham Hospital), neurology (New York Hospital), neuro-oncology, pain management and palliative care (Memorial Sloan-Kettering Cancer Center).
Dr. Payne is an internationally-known expert in the areas of pain relief, palliative care, oncology and neurology. Prior to his appointment at Duke, Dr. Payne was Chief of Pain and Symptom Management Sections, Dept. of Neurology at M.D. Anderson Cancer Center (1992-1998) in Houston, TX, and from 1998-2004 he led the Pain and Palliative Care Service at Memorial Sloan Kettering Cancer Center in New York City, where he held the Anne Burnett Tandy Chair in Neurology. He currently serves on the board of directors of the National Coalition of Cancer Survivors (NCCS) and the Hastings Center (Bioethics). He has served on numerous federal panels, including the NIH and the Institute of Medicine (IOM). He is a past president of the American Pain Society and has published extensively in the areas of pain management, palliative medicine and ethics.
Sorry, there no video available for Richard Payne's TEDMED 2013 talk.

Richard Payne

2013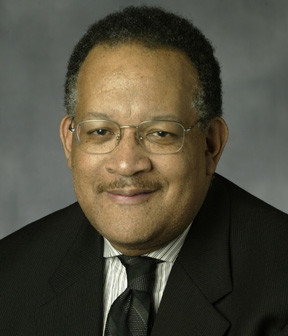 Esther Colliflower Professor of Medicine and Divinity at Duke Divinity School, Duke University